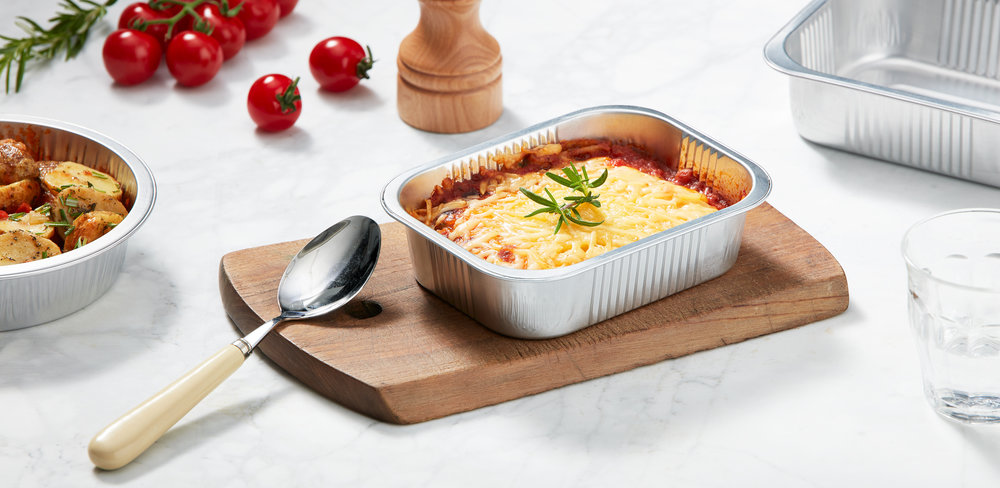 Aluminum trays, a good alternative, 100% recyclable
A solid alternative with a clean hygienic look, 100% recyclable.   These smooth-rim aluminum trays can be heat-sealed for hermetic closure under modified atmosphere (MAP) or vacuum skin pack (VSP).  They are suitable for microwave, conventional oven and also grill heating applications.  They do not soften when handled under heat and do not shatter when frozen.  Some models available with PET lids.
These trays are good for ready-meals, deserts, vegetables, marinated or cut meats and other products.