Answering the increasing demand for product made of renewable resources we offers a wide range of standard and custom made Fiber Pulp trays.
Key benefits:
Made of 100% renewable resources and manufactured using 100% pre-consumed materials
Ovenable to 204°C
Microwavable
Freezable to -40°C
Superior heat retention
Suitable for MAP and CAP applications
Cool to touch when taken out of the oven or microwave
Esthetically appealing
Can be sealed with lidding film
Lining provides a liquid leak proof barrier
Strong fiber design that will not collapse during the cooking process

Fiber Pulp Catalog  

We also offer 100% environmentally friendly, fully Compostable trays made from renewable resources like sugar cane fiber, wheat straw fiber and corn.   They come in many different shapes and sizes to meet any needs.
Benefits:
High quality product
Aesthetically pleasing
Microwave and freezer safe
Handles hot liquids up to 93° Celsius
Soak proof
Fully compostable, has no plastic or wax lining
No added bleach or harmful chemicals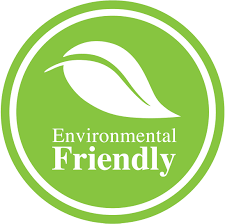 Good for the environment; reduce amount of waste in landfills and uses less energy to manufacturer reducing green-house emission in the atmosphere